** PRIVATE 105 ACRE HUNTING, CAMPING, ATV, SNOWMOBILE RETREAT, HUGE DISCOUNT!! **
Perfect for nature lovers and off the grid living!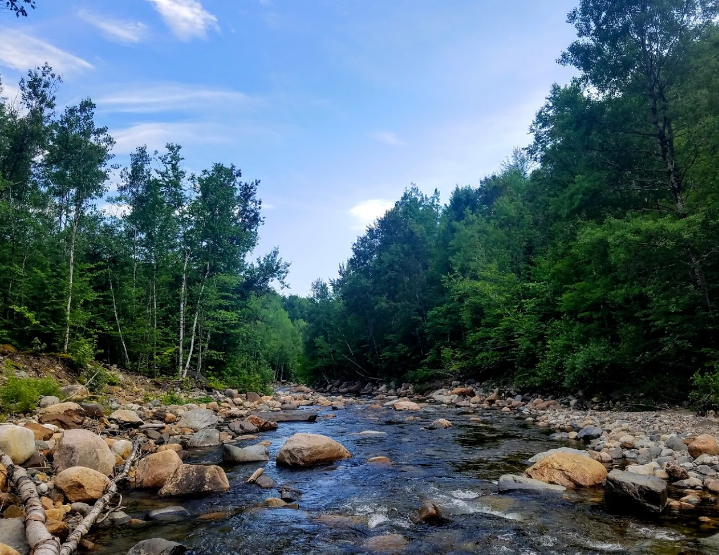 Columbia offers a particularly great setting for hunting enthusiasts. Its vast stretches of uninhabited land in combination with its high animal population create a unique hunting experience. Some of the best and most abundant animals to hunt include partridges, wild turkeys, white tailed deer and moose.  The high alpine forests, low level bogs and rolling meadows, give Columbia a tremendous environment for wild life to thrive in. So whether you're hunting, observing or studying wild life; Columbia offers a habitat and season for everyone. Check the list below to find out what animals you might see in the wilderness of Columbia.
Contact us now!
(844) 202-9295 (Call or text)
Sales@TheRealEstate.Store
Key facts:
Huge 105 acre parcel
Beautiful views from the higher portions of the parcel
Beautiful mature trees
Simms stream borders north of parcel, great fishing
No power, electric, sewer, or water on the parcel
Access from class VI town road (Gadwah Notch Road)
Owner financing available
Sale ONLY $87,000 (reduced from $127k)!  CASH DISCOUNT OR MAKE PAYMENTS!
Option 1 - Save over $40k from retail price of $127k!  Cash in full price $87k
Option 2 - Make payments - $50k down, $526 a month
Option 3 - Make payments - $30k down, $857 a month
Seller financing is offered with no credit check and is a fully amortized loan with no prepayment penalty. These monthly payments above are before a monthly loan servicing charge of $20 per month, escrowed property taxes, and escrowed HOA fees. $500 document/closing fee. Lower interest rates are available with a larger down payment. Contact us for details.
If these options don't work, let's figure something out that works for both of us!
Nearby Cities/towns:
Colebrook, New Hampshire - 10.7 miles (24 mins)
Columbia, New Hampshire  - 12.4 miles (28 mins)
Tinkerville, New Hampshire - 18.3 miles (36 mins)
Nearby Attractions:
Columbia Covered Bridge - 12.5 miles (28 mins)
Beaver Brook Falls Wayside - 12.7 miles (27 mins)
Coleman State Park - 14.3 miles (32 mins)
Stark Covered Bridge - 19.3 miles (42 mins)
Crystal Falls - 24.6 miles (50 mins)
Contact us now!
(844) 202-9295 (Call or text)
Sales@TheRealEstate.Store
GPS Coordinates: 44.810243, -71.398594
5 Corners:
44.814009, -71.401473
44.813076, -71.394342
44.806454, -71.396023
44.807315, -71.403149
44.813403, -71.401402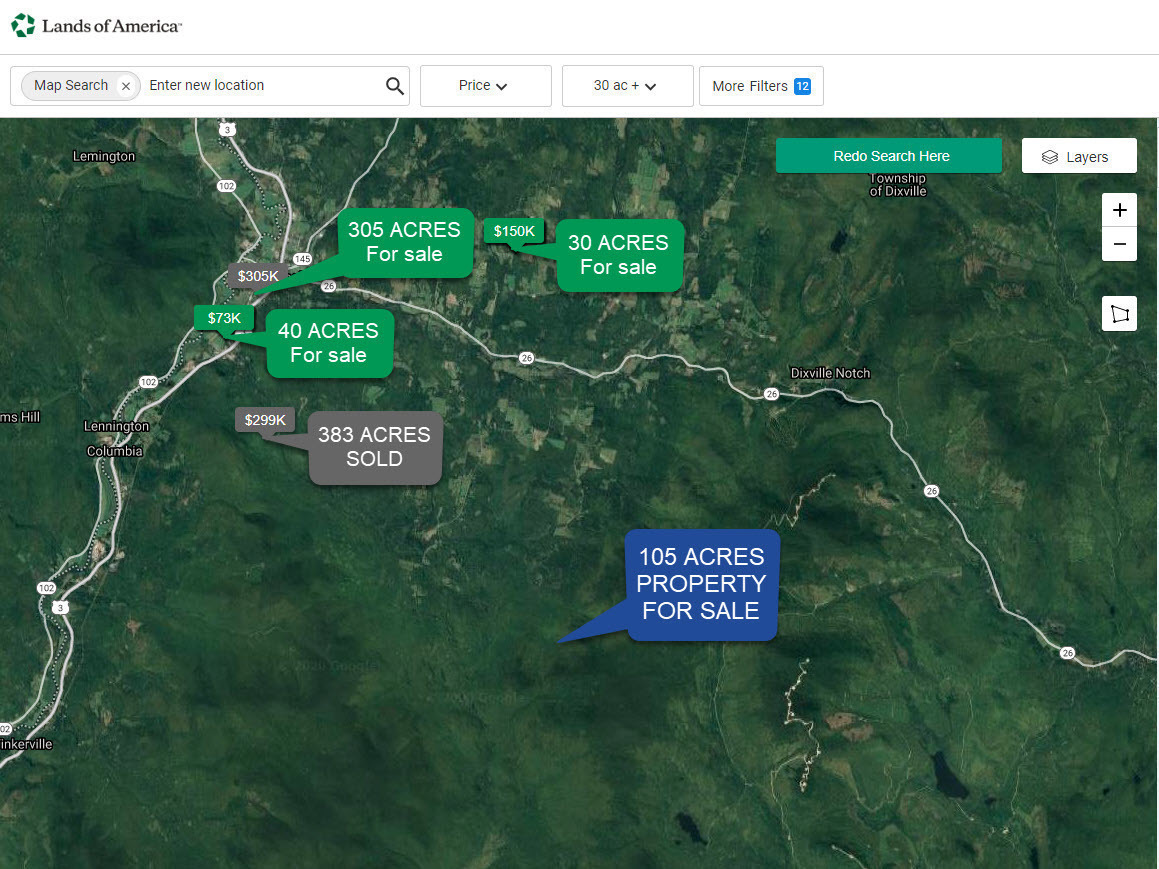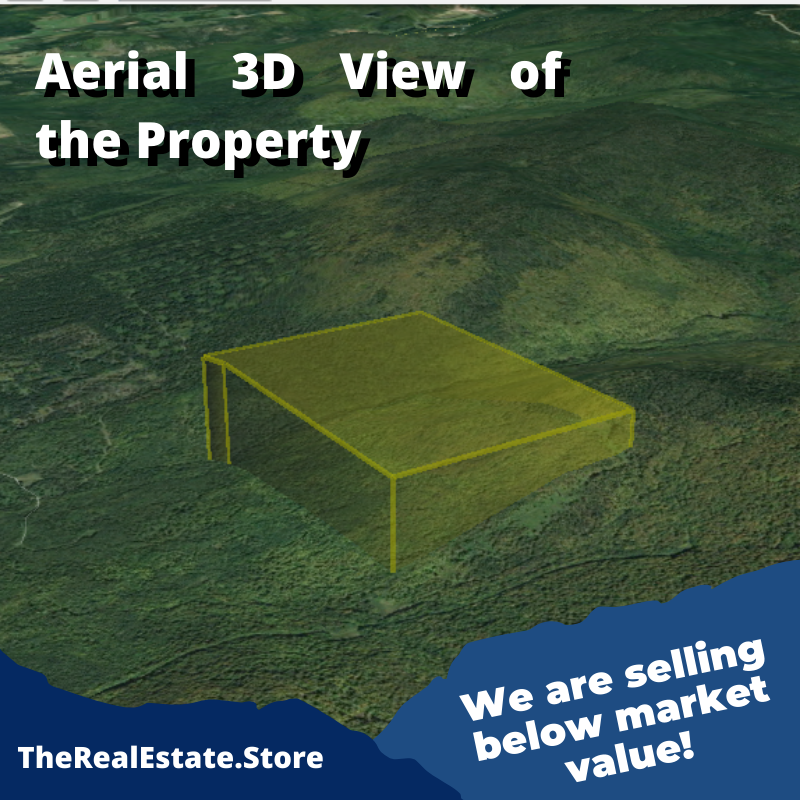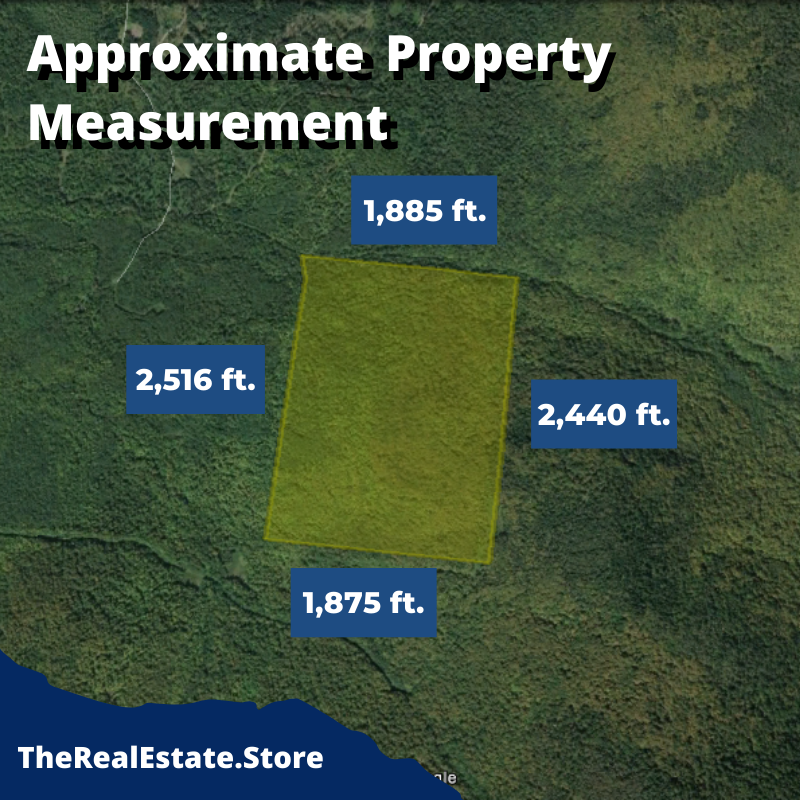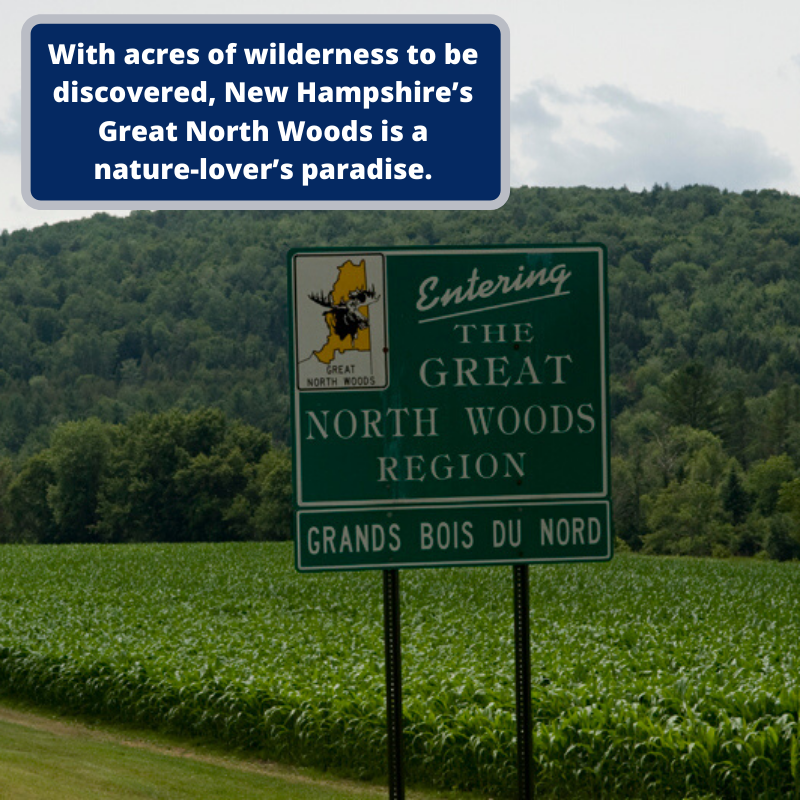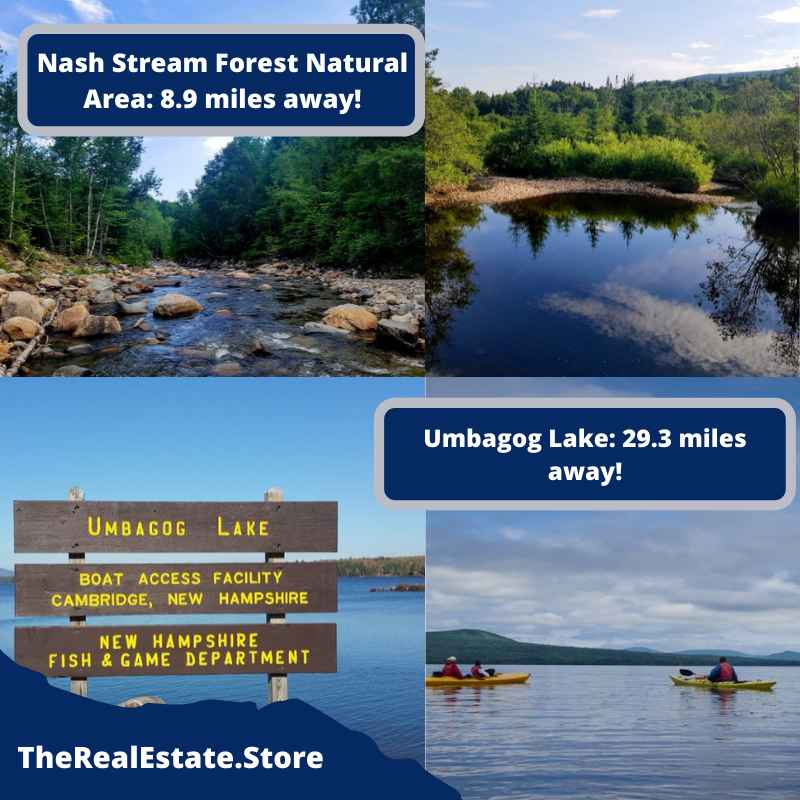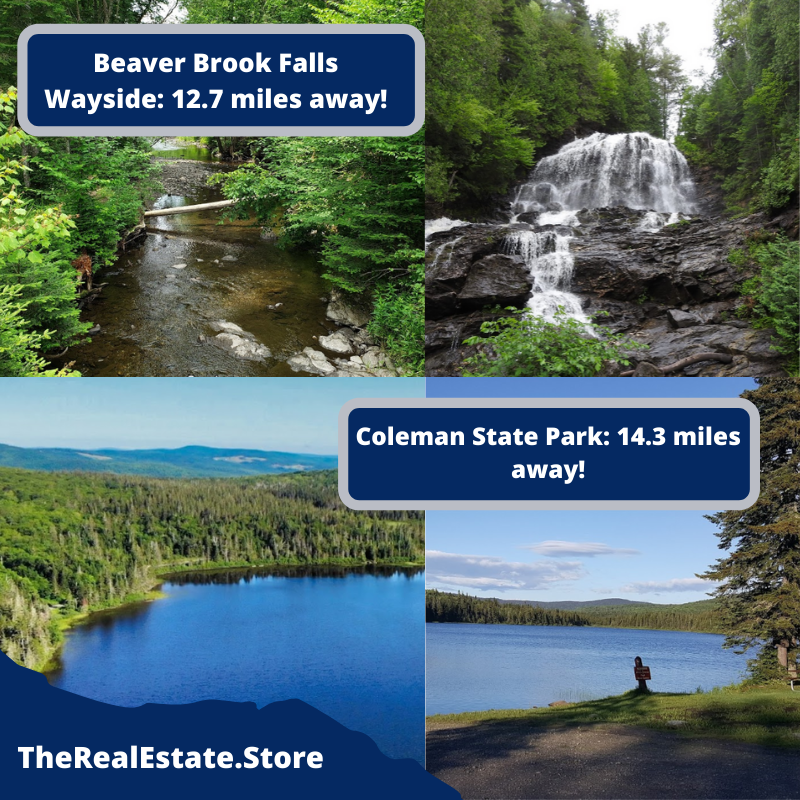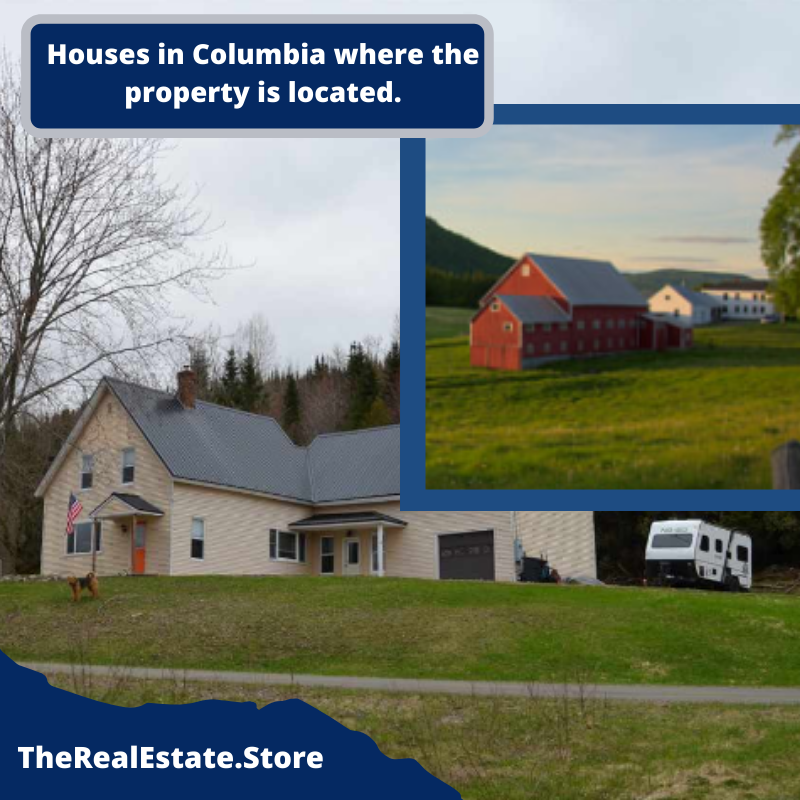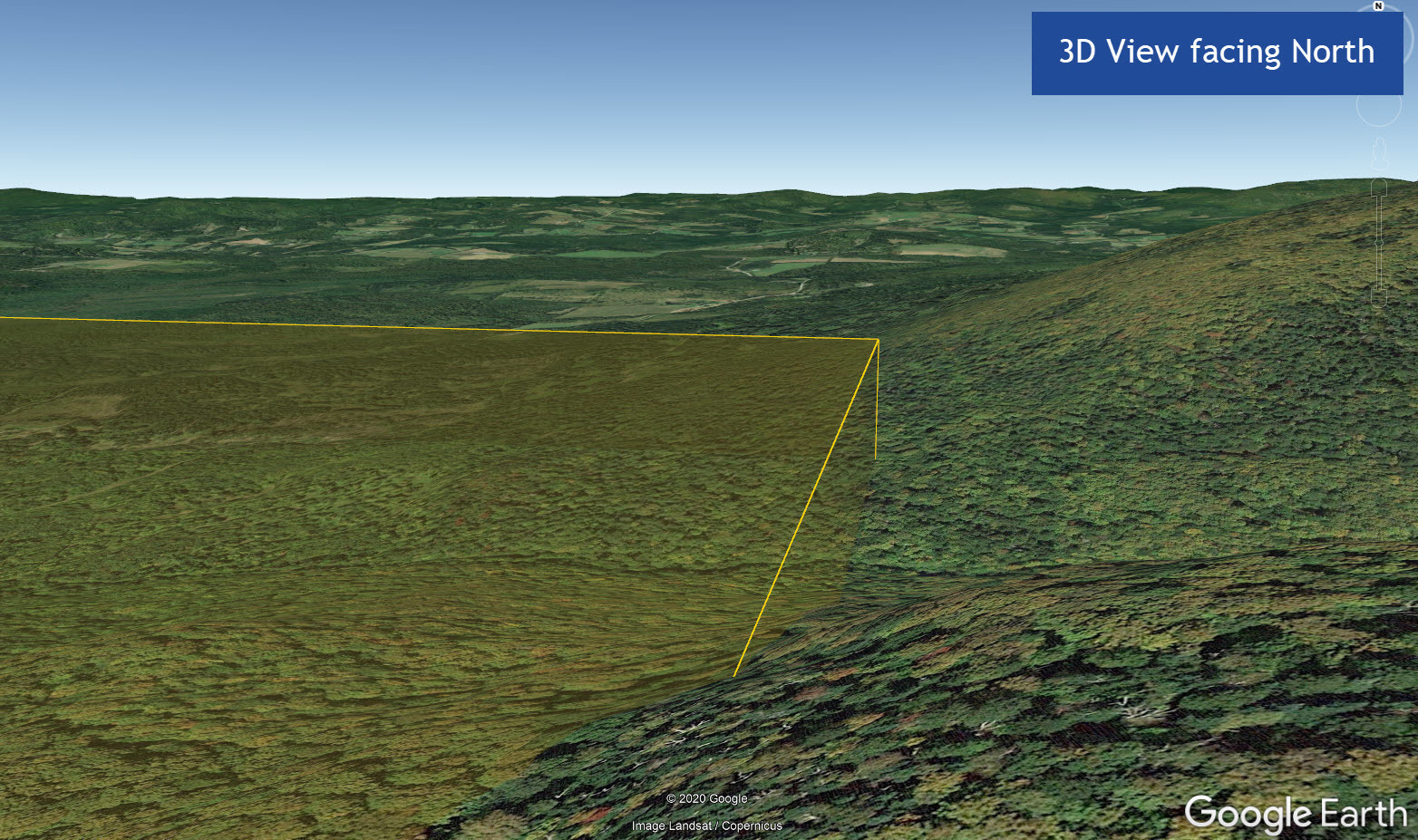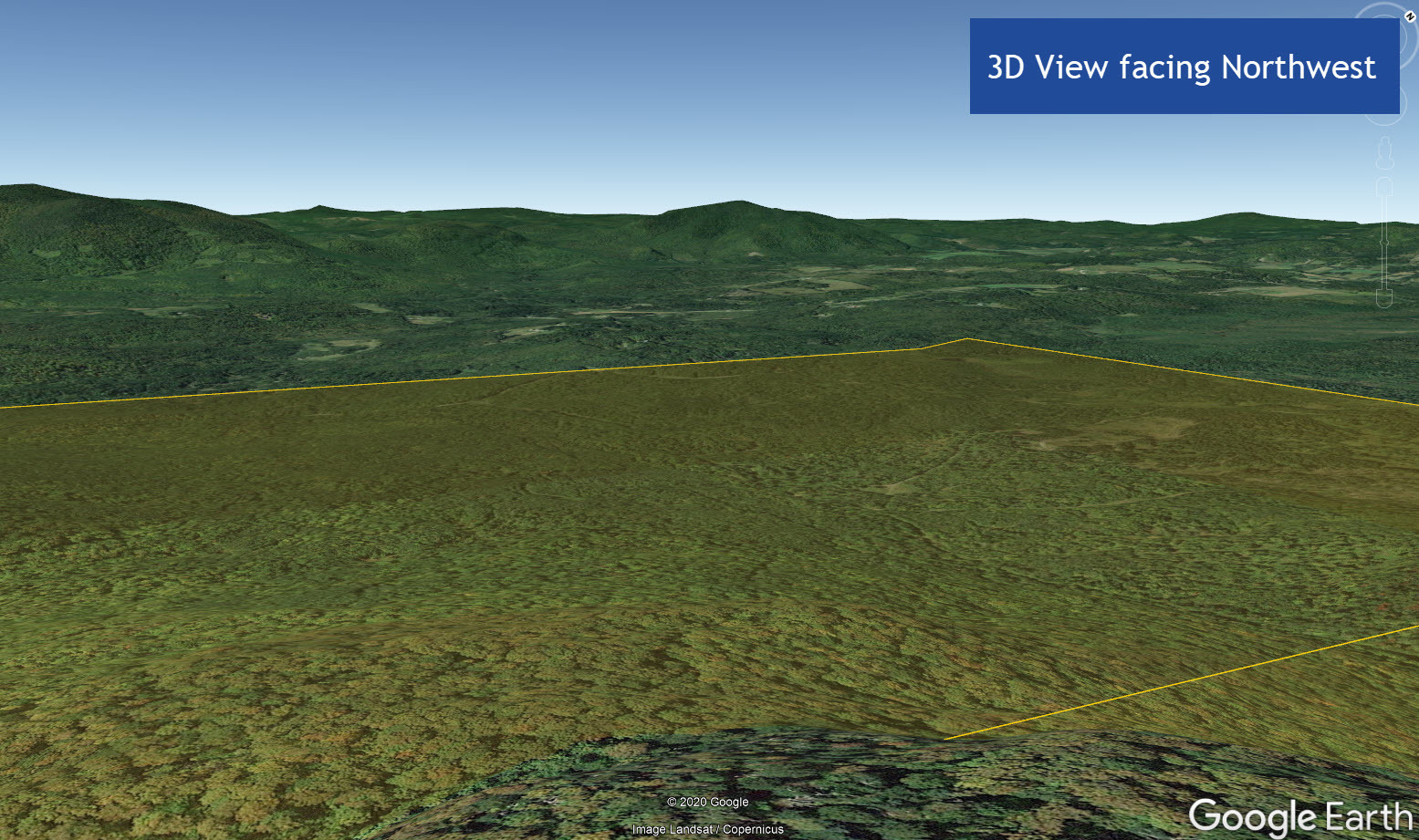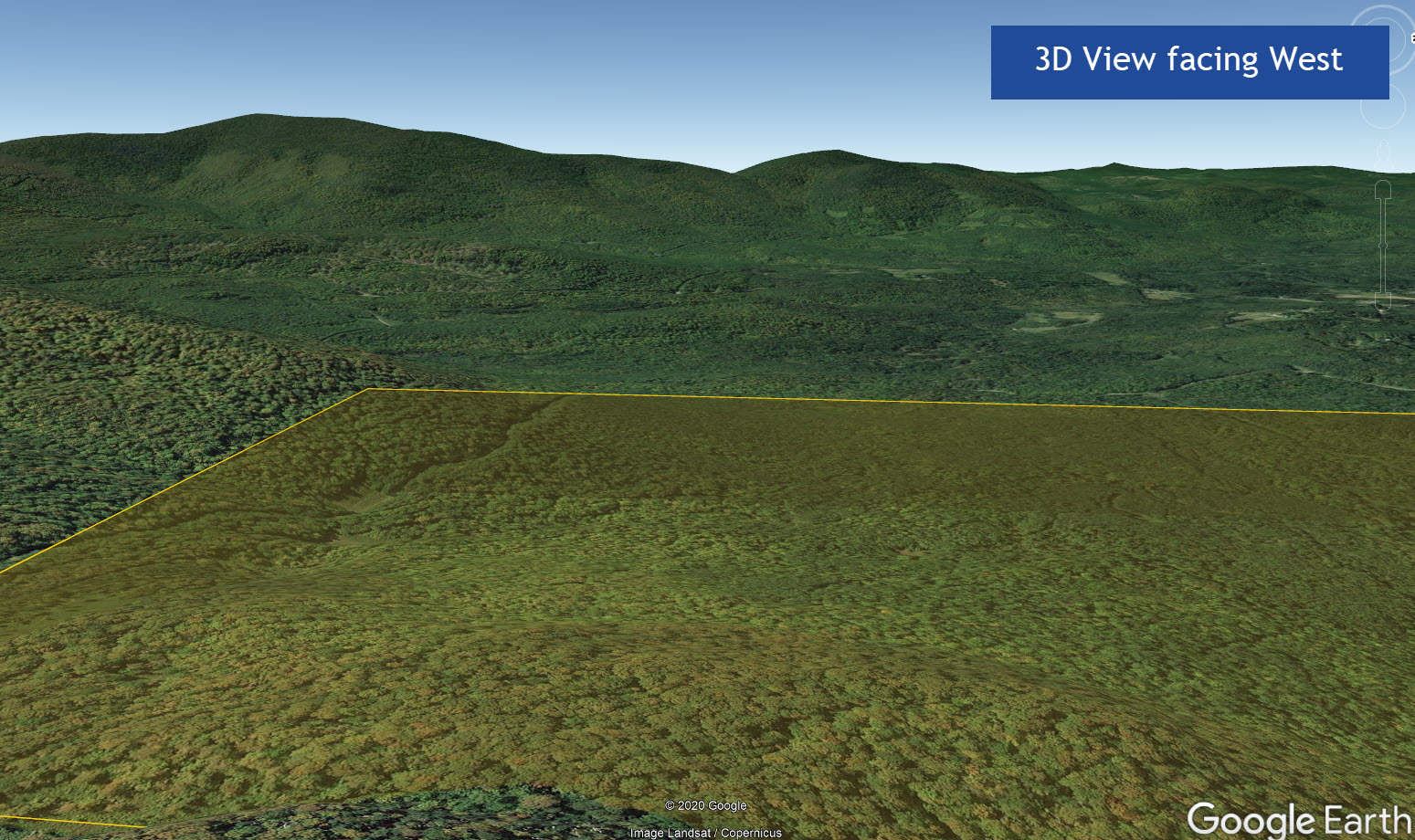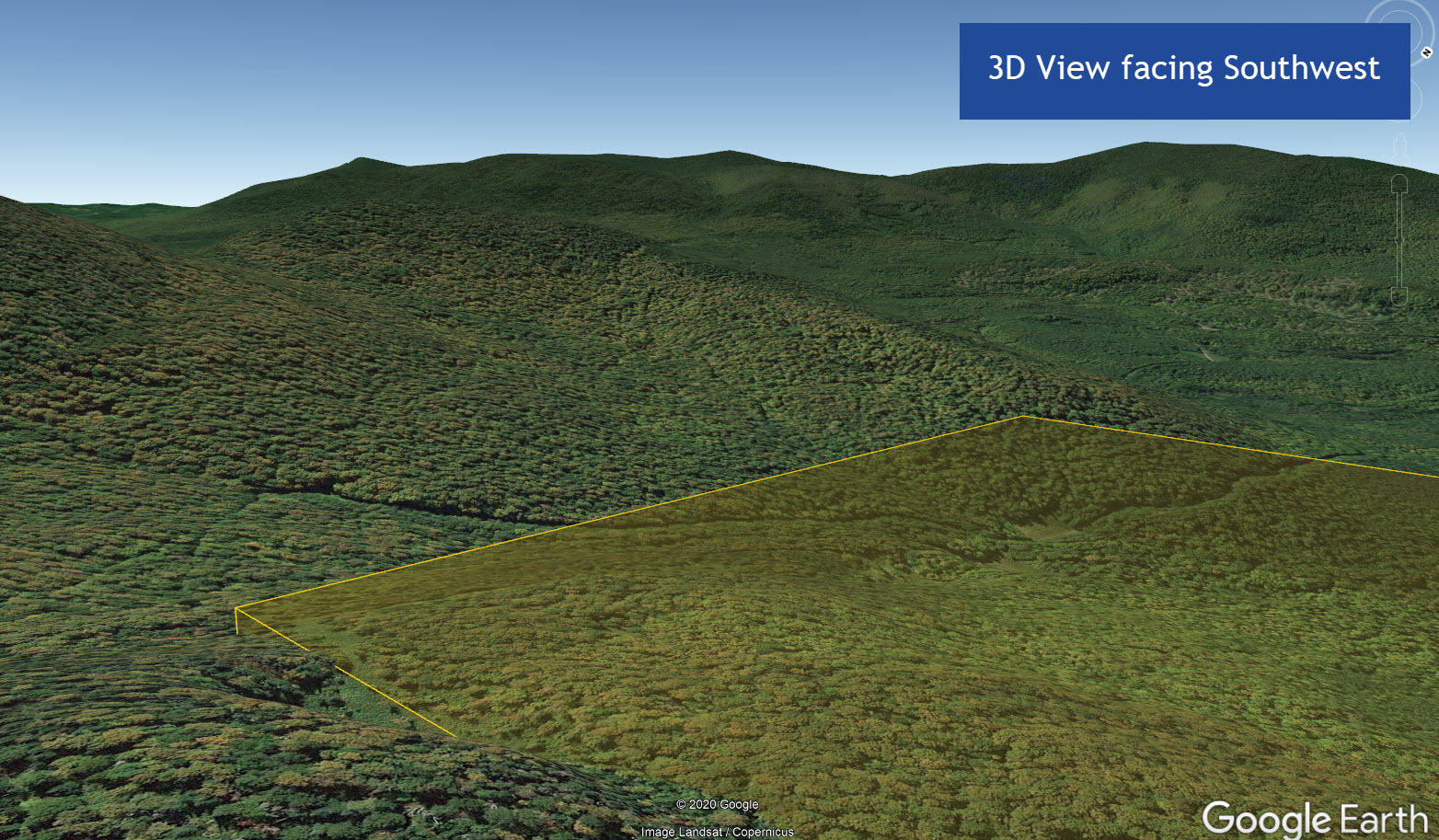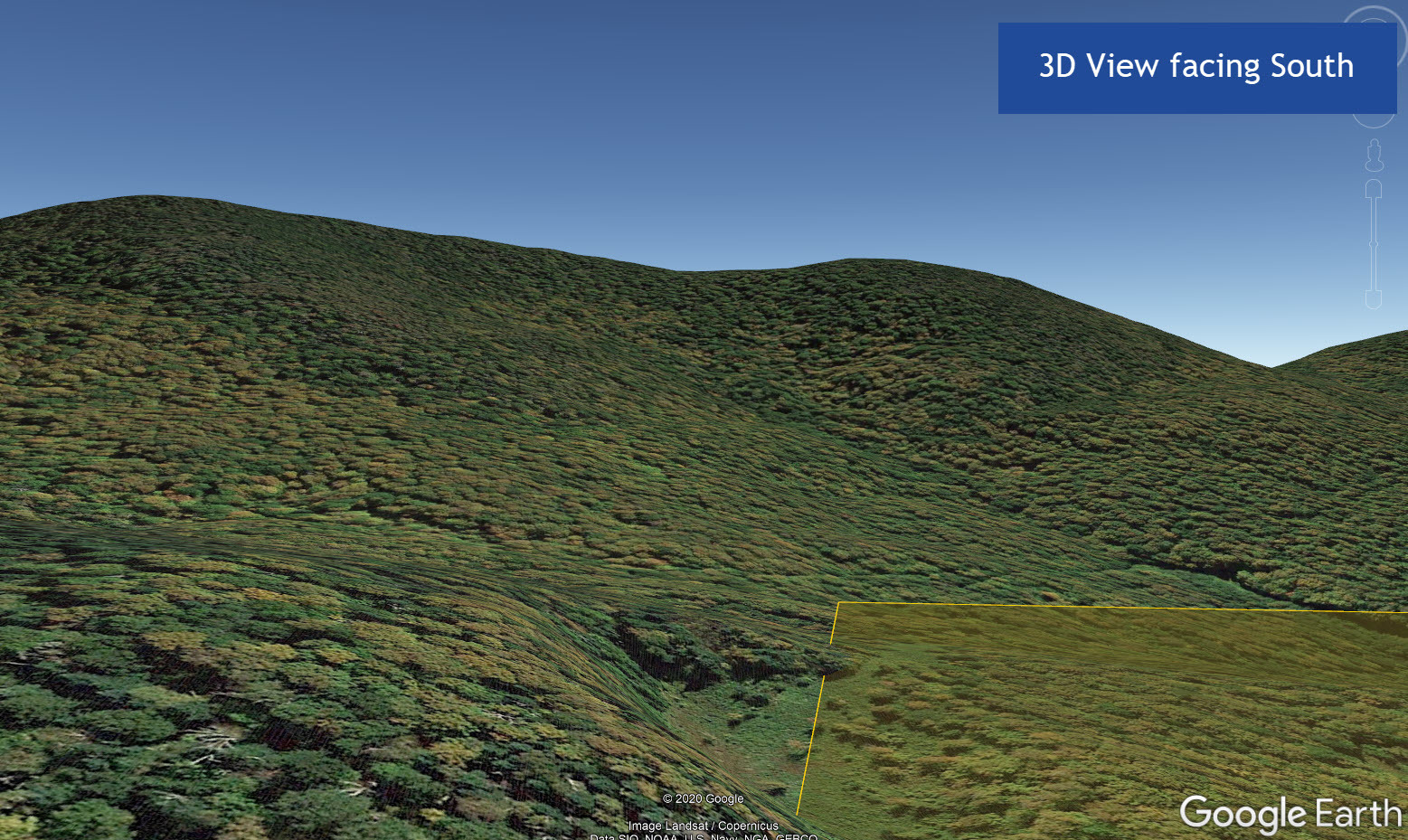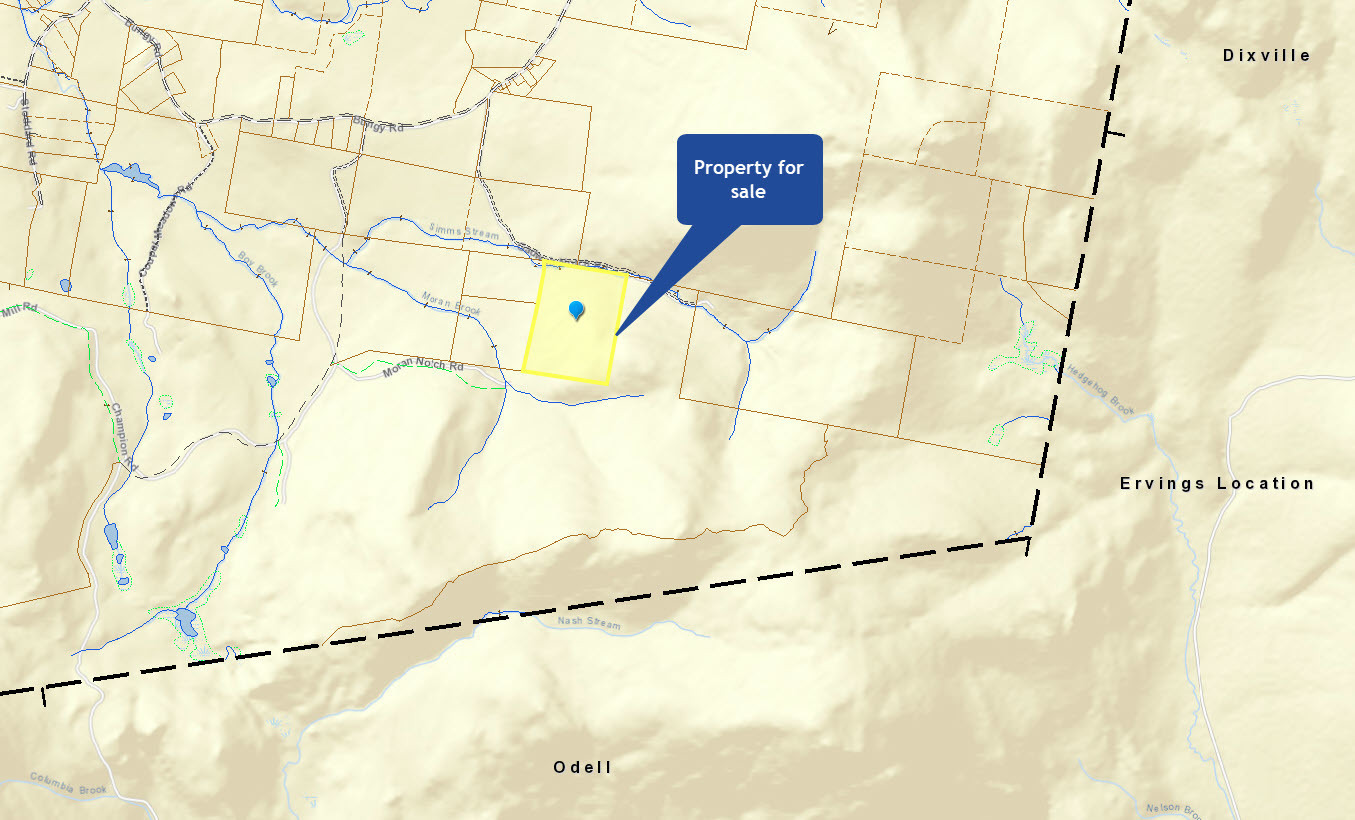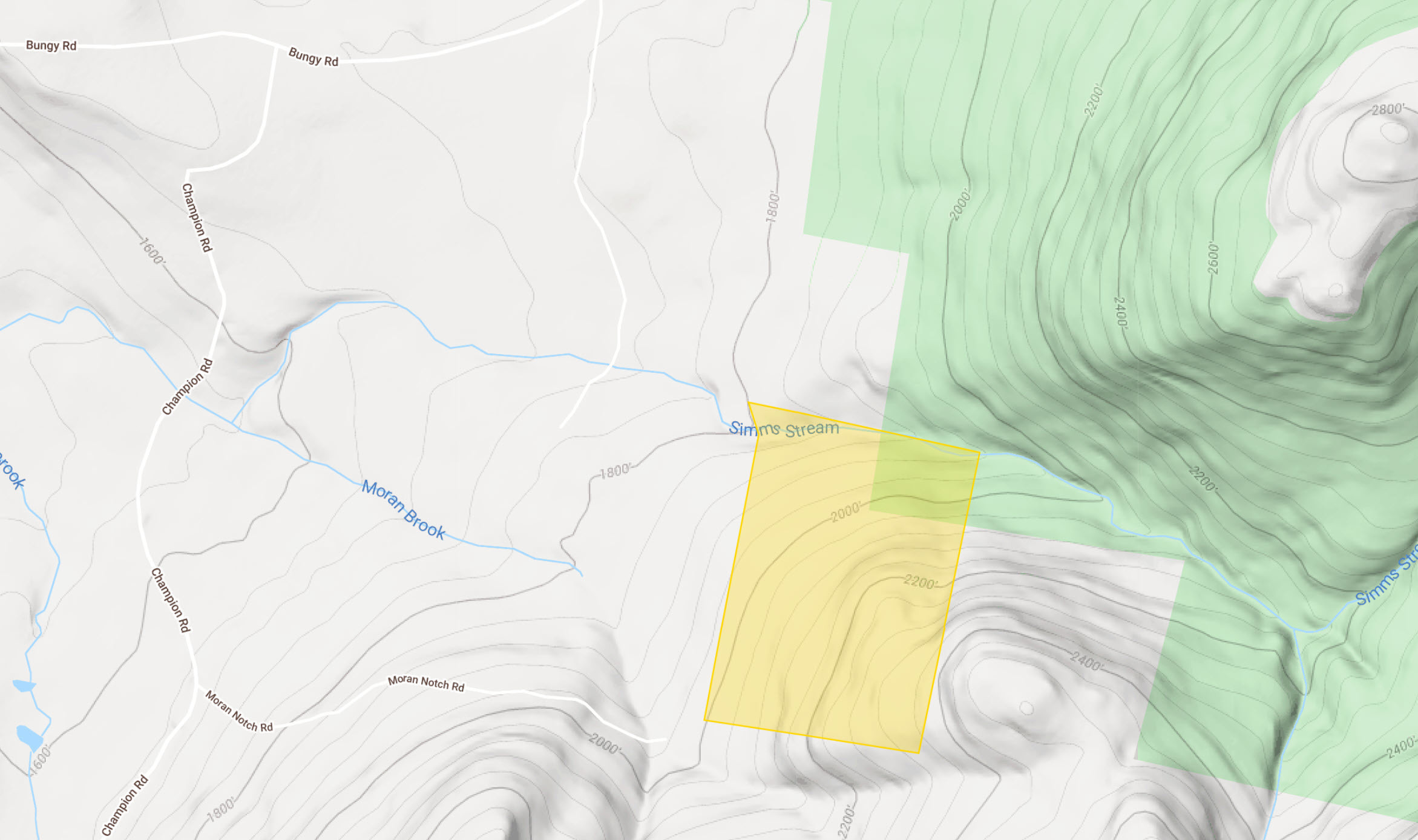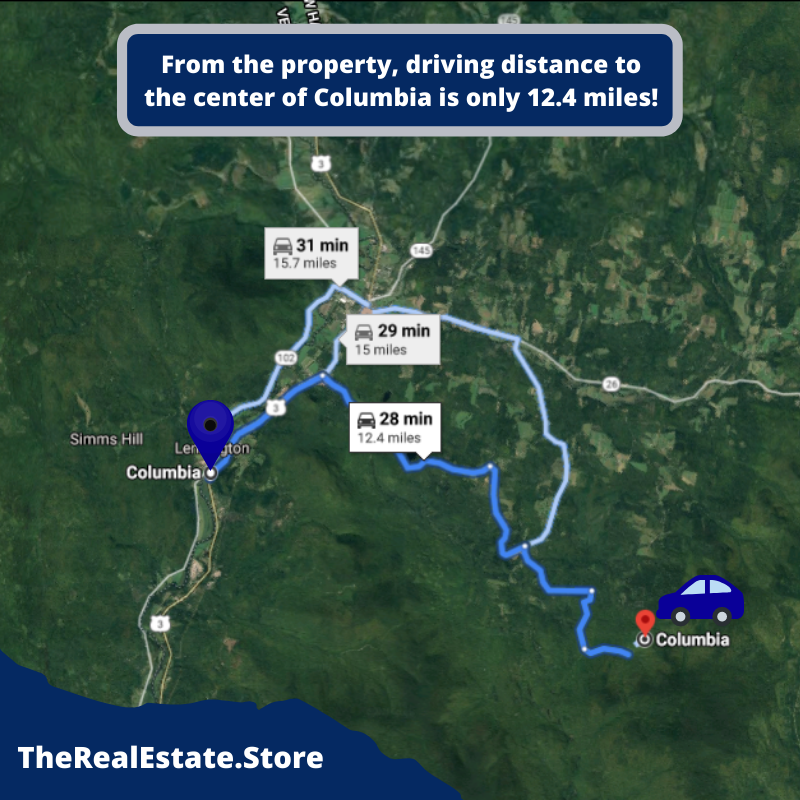 Map To Property
Property Address:
Property Details
Status: SOLD
State: NH
County: Coos
Parcel Number: Clmb-000422-000003 Plat Map
Size (In Acres): 105
Road Access: No
Electricity: No
Zoning: 201-residential open land
Terrain: Sloping
Links
Similar properties in the area are listed or have been recently sold for around $127,000.
Buy this property today for just $87,000! (You save $40,000)
I'm Interested In This Property